Take advantage of numerous benefits and discounts available to MOCPA members.

MOCPA members receive a discount when they list and sell their CPA firm through Accounting Biz Brokers. With over 26 years of combined experience and more than $74 million in transactions, Accounting Biz Brokers works to handle the marketing, negotiations and complex details involved in the sale of CPA firms. Contact Kathy Brents at (866) 260-2793 or kathy@accountingbizbrokers.com, and mention this ad. Click here to learn more!

Accounting Career Consultants is offering MOCPA members an exclusive 10 percent discount on your first recruiting placement or temporary/contract staffing assignment. Click here to learn more. To get the discount, mention this ad when calling Larry Weinberg at (314) 292-7901 or emailing lweinberg@careeradvancers.com.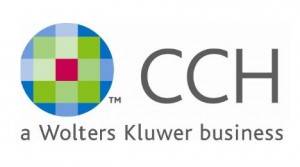 Save on the U.S. Master Tax Guide and other CCH products! The Missouri Society of CPAs and CCH have joined forces to offer you exclusive discounts on any of the more than 175 CCH tax and accounting books, including the U.S. Master Tax Guide®, U.S. Master™ Depreciation Guide, Internal Revenue Code, Income Tax Regulations, and the State Tax Handbook, among many others. MOCPA members receive 25 percent off all regularly priced tax and accounting titles, as well as 40 percent off select titles through CCH's Book of the Month program. Click here to get started!

Easily accept credit, debit, and ACH payments in your practice. CPACharge is a professional online payment solution made just for CPAs. Their technology provides a simple, affordable way to accept credit, debit, and ACH payments in the office or online, with no equipment or swipe required, and is trusted by 50,000 professionals as the best way to get paid.
Designed for fast, easy reconciliation;
Advanced security and PCI compliance support; and
Expert support, available when you need it.
MOCPA members get their CPACharge program fees waived for their first three months after sign-up. Call (877) 352-4705 for a demo or competitive comparison. Click here to get started today! Click here to download the solution brochure for more details.

Access customized insurance benefit options available through your membership in the Missouri Society of CPAs! The society provides a wide range of medical and employee benefit programs for MOCPA members and their families. Select from a variety of plan options that can be tailored to meet your needs. Offerings include:
Health, dental, vision and Medicare
Life, care and disability
Professional liability, HR/compliance and cyber risk
Click here to learn more today!

As a benefit of our professional accounting relationship, you have complimentary access to specialized resources and tools developed to keep you informed and enhance your advisory service. Visit and bookmark this page to access an overview video, tools and tax forms, an accountant-specific dashboard for managing mutual clients, educational resources on current topics, program offers, retirement benefits and more.
Paychex is a proud partner of MOCPA.
mocpa@paychex.com