The Northwest Chapter has approximately 115 members and is made up of the following counties: Andrew, Atchison, Buchanan, Caldwell, Clinton, Daviess, DeKalb, Gentry, Grundy, Harrison, Holt, Livingston, Mercer, Nodaway, and Worth.
Leadership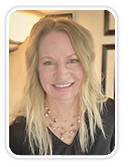 Get Involved!
For any questions about chapter activities or to get involved, please contact Dana Seipp at (800) 264-7966 or dseipp@mocpa.org.

Click here to view the cancellation policy for chapter events.