Economic Update Series
Member Price $0.00
Non-Member Price $35.00
Overview
As the status of the economy weighs heavy on most everyone's minds, MOCPA is hosting a complimentary online Economic Update Series for members, featuring Chris Kuehl, Ph.D. author of the daily Business Intelligence Brief and president of Armada Corporate Intelligence. He will provide a big picture understanding of the current environment and identify important elements to watch for that might impact your business or clients in the short- and near-term.
Designed For
Accounting and finance professionals.
Notice
This is a virtual live seminar.
Leader Bios
Christopher Kuehl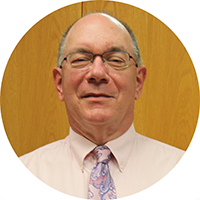 You may have seen – or heard – Dr. Kuehl on Kansas City radio or television. He's a frequent commentator and analyst for both KMBZ radio and Channel 41. He was a professor of international finance and economics for 15 years, teaching in Estonia, Russia, Singapore, Taiwan, Hungary, and the United States. He's conducted business in 37 countries and has been involved in corporate intelligence for a wide range of companies – from Fortune 200 to local Kansas City-based manufacturers.
Return to Top
Non-Member Price $35.00
Member Price $0.00